Podcast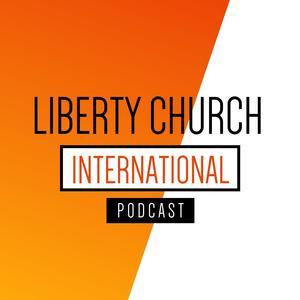 Messages
What do we do when God says, "Not yet"? We focus on our prophetic future. The hope He has given...

"The mind of a man plans his way, but the Lord directs his steps." We like to make plans. We like...

Are you facing giants in your life? It doesn't have to keep you from your dreams. In this message...

In the midst of all the craziness that 2020 has brought, along with our everyday lives, you may...

2020 has been a year full of life-changing events. We've gone through fires, protests, the threat...

In this final message in the "How to Stay Focused" series, Sabrina Klassen breaks down the...

We all understand the reality that intimacy can lead to pregnancy which leads to birth. But how...

Family is the 'first church'. It should be the place children learn to pray and read the Bible....

The Church has been praying for new wine. But has the Church been preparing new wine skins?...

What's the difference between farming and gardening and why is it important for the Church to...

Ever had a moment where your eyes wouldn't focus on what they were supposed to focus on? The...

In Part One of the "How to Stay Focused" series, Pastor Scott shared 5 ways to stay focused using...

Did you know it's possible to have vision without focus? Pastor Scott breaks down 5 things to...

We all have dreams and goals. But have you ever actually pictured yourself doing those things?...

Have you ever started a project or book or even a movie then lost your focus along the way? The...

Have you ever thought about how you got to where you are? Every choice you've made had set you on...

Are dreams simply a byproduct of REM sleep or is there more to it? In this Father's Day 2020...

What should the Church do when things are headed in a different direction than expected? Sabrina...

"So vicious waves are scary, it's not like I live by the water..." What if you've been battling...